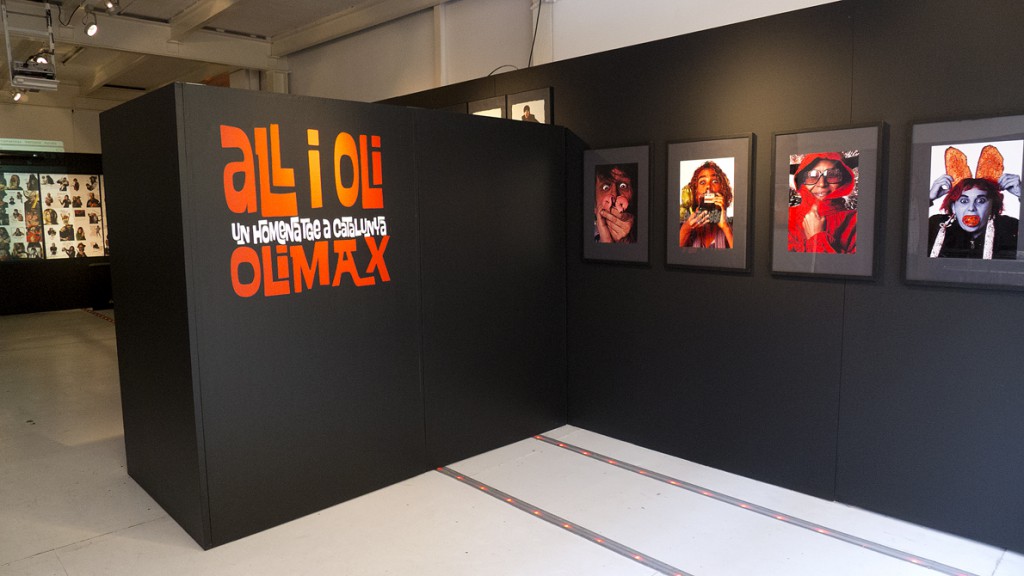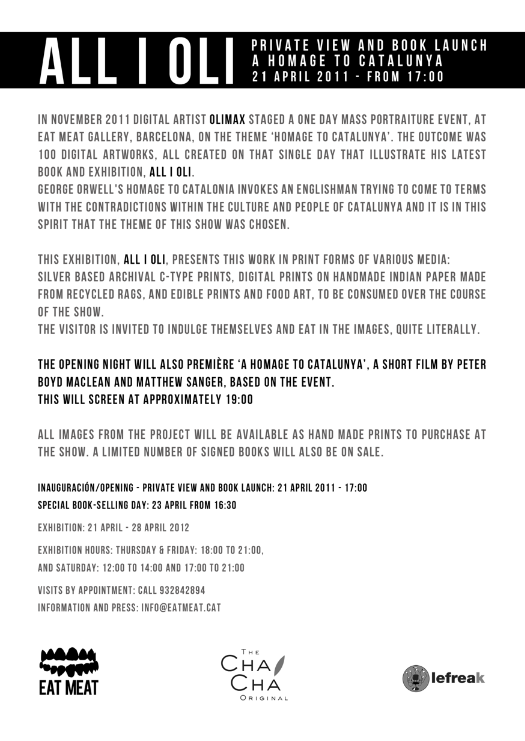 This exhibition, at the Eat Meat Raw gallery, presented the portraits taken at the Homage to Catalunya event, staged a few months prior. It also hosted the book launch of All i Oli and a film screening for a rough cut of the film of the same name.

The images were presented as Giclee prints on Archival paper, prints on Hand Made Indian Recycled Rag Paper, and a wall of the book composite. Some portraits were turned into Anamorphosis distortions which can be only viewed though a tube of mirror.
Beyond the more conventional prints on the walls the portraits were turning into Edible Pork Belly Prints, Gin and Tonic Jelly portraits and other curious media.
Most reportage above (c) Craig Hunt
More on the edible portraits at
Mad Dog TV Dinners
food blog.
And here:
Mad Dog TV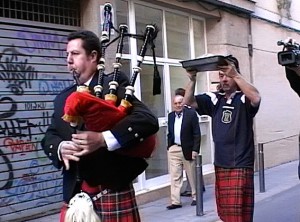 Another highlight was Calalan Bagpiper Oscar Battle leading the haggis through the streets of Gràcia to the gallery where Lindsay Kennard performed a magnificent rendition of Rabbie Burns' Address to the Haggis, before it was turned into tapas and consumed.
Address to the Haggis - raw footage
'Trenching your gushing entrails bright, like any ditch'