The previous book took a year to shoot 78 portraits, all in a studio. This time it's 26 subjects, condensed into an afternoon, in a pub. And one of them is you.
The event took place one sunny Sunday in late August 2008 at the Victoria pub in Mornington Crescent, London. A makeshift studio was constructed in the function room above the pub, with a mini video suite in the room adjacent for the short film below.

The hope was for a minimum of 26 willing subjects, to represent each letter of the alphabet. In fact in the end not 26 but about 180 people turned up over the day, resulting in about 60 portraits. Much merriment ensued.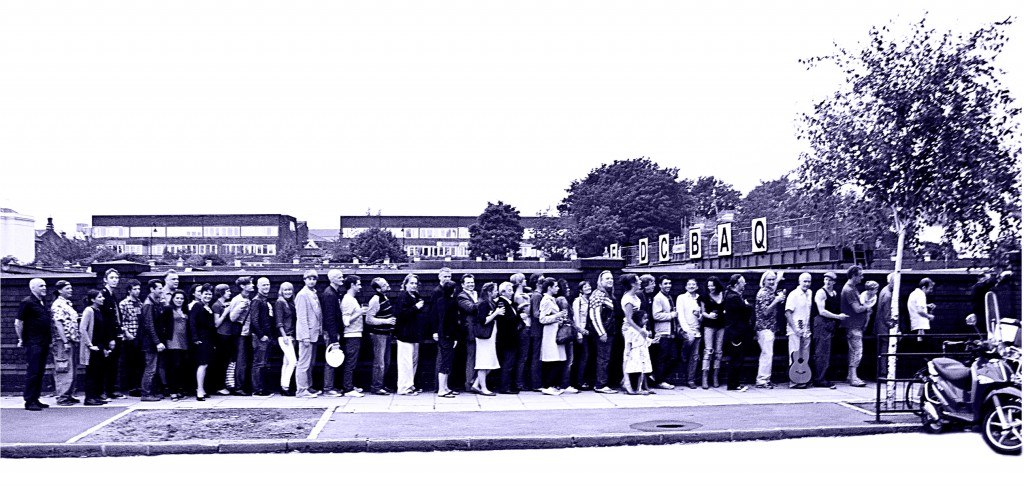 A video was shot simultaneously on the day. Immediately following their portrait sitting each subject was asked to spontaneously recite words beginning with their given letter.
Olimax Condensed Alphabet Short