A good sardine is always better than a mediocre lobster. Ferran Adrià
A personal list of recommended restaurants, bars and clubs based on local knowledge after nearly two decades of extreme lunching in Barcelona.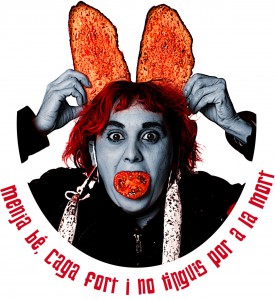 THE MAIN EVENT
Disfrutar
Carrer Villarroel, 163, Barcelona 08036
Website
The day after we went Disfrutar the first time was voted the best new restaurant in Europe and, in my limited experience, I would not argue.
It is now rated 5th best in the world
The cooking is simply spectacular with extravagant and sometimes theatrical presentation without pretension. The service is warm, well informed and courteous. Upon our arrival we were taken through the kitchen and introduced to the chefs and other staff who took time to say hello. The whole kitchen seemed to be frantically busy but completely relaxed and confident. The main room is a joy to sit in, full of light, reminding one of the seaside where the chefs come from, looking out on to a large enclosed terrace. Alternatively there is seating facing some parts of the kitchen if you like to see the team at work.
Only tasting Menus, starting at 235 for 25 coures. Larger one is 32 courses. Allow planty of time!
Comprehensive wine list and a most pleasant sommelier with some decent bottles from 24 euros Seemingly booked up for months but it is worth calling them; They do keep some tables back. What's not to love?
Suculent,
Rambla del Raval 45, 08001


Website
Spectacular experimental cuisine but very tasty for it. Go for st menu if you haven't been there before. 60/80€
Highly recommended. Upmarket tapas. Do try the hand made crisps while you peruse the menu.
See also: thecafecat.blogspot.com.es/suculent/
La Mar Salada
Passeig Joan de Borbó, 58-59, Barceloneta


Website
This is one of the finest lunches to be had in Barcelona at the price. Voted Best Lunch Menu in Time Out food awards two years running, it well deserves that accolade. With modern creative food such as Foie Gras mousse in duck and vanilla consommé, Artichoke flakes with bacon ice cream, Quail egg in artichoke heart with bone marrow and caviar, the lunch menu offers three courses of this for 17 euros including a generous glass of wine. Unbelievable, even for Barcelona.
(NB 2022 update: Currently they only offer la Carta and not a menu del dia)
More expensive and slightly more conventional fare in the evening but a very high standard. Set on a pretty terrace overlooking the harbour. Charming service. A must, certainly for lunch.
N.B. Closed Tuesdays as I have found out to my sorrow and no lunch menu in August.
See also: maddogtvdinners.wordpress.com/la-mar-salada/
Llamber
Carrer de la Fusina 5, El Born 08003


Website
After the sad demise of Santa Maria, an old favourite, this place, just round the corner, along the side of the recently redeveloped Mercet del Born, has made up for it with its creative funky sharing plates and curious combinations. Highlights could include Pulpo gratinado con queso ahumado de Pría (Octopus with smoked cheese), Morcilla de burgos con chipirones (Black pudding and squid) or Foie con maiz en texturas but leave room for their stunning puddings.
La Platilleria
Carrer Del Roser 82, 08004

Small tapas bar high up in Poble Sec but well worth the walk, this is some of the most stunning but unpretentious food to be had in Barcelona. The chef used to be assistant to local Michelin star chef Jordi Cruz and it is reflected in the quality of the cooking and some of the signature dishes but without the pomp. Charming front of house from Mariela. The menu on a chalkboard doesn't hint at the complexity of tastes on offer. Try the quail in a jar (Codorniz), the meat and squid balls (Albondigas) or maybe the octopus (Pulpo) that just melts in you mouth. It just doesn't get much better here.
See also: facebook.com/laplatilleria/
Ciudad Comtal
Rambla de Catalunya 18



Mouthwatering traditional tapas bar. Nice terrace on a rambla. Friendly staff. Elegant interior. You may have to queue, it's the national hobby, but worth the wait. Grab the man in the blue shirt and put your name down. Open until 1.30am every day of the year.
Cerveceria Catalana
Carrer Mallorca, 236



Sister to CC above but further uptown. Same deal, Same grub. Top gaf.
Tapac24
Carrer de la Diputació, 269


Website
Offshoot of Comerc24 from the charming and creative chef Carles Abellan it's tapas with a twist, try McFoie Burger or truffle oil Bikini.
Salamanca
Carrer de l' Almirall Cervera, 34 Barceloneta


Website
Classic old restaurant in Barceloneta on the beach with a huge enclosed terrace off season, great for smokers. Ignore what the waiters are pushing and just go for the house paella. Tip top
See also: unlike.net/salamanca
Doble Zer00
Carrer de Jaume Giralt, 53 08003


Facebook Page
Funky tapas and sushi Japanese restaurant. Great value sashimi set lunch and some quite odd jap/spanish fusion on la carte. Foie wonton with caramelised mango and Eel, anyone?
See also: maddogtvdinners.wordpress.com/doble-zeroo/
Sesamo
Carrer de Sant Antoni Abat, 52, 08001


Facebook Page
The best vegetarian restaurant in town and good fun none the less.
Run by the lovely Alfredo. Just by Sant Antoni market
Exceptional and imaginative fare. Check the board behind the bar for exotic specials.
See also: maddogtvdinners.wordpress.com/sesamo/
Kibuka
Carrer de Goya 9, 08012


Website
Funky Gracia Japanese restaurant. More than just Sushi.
Barlovento
Rambla Poblenou, 21, 08005



Seemingly upmarket but good value restaurant out of the centre in Poble Nou. Lift up to large terrace upstairs, covered and heated in winter. Interesting tapas and seminal Catalan specials such as Trotters with Crab claws and Snails. Great rib steaks. It´s the real thing.
Elsa & Fred
Rec Comtal 11, 08003


Website
French bistro decor, funcky food. Oxtail burger a must
See also: miniguide.es/elsa-y-fred/
Vivanda
Major de Sarrià, 134, Sarrià-Sant Gervasi, Barcelona 08017


Website
Tucked away far up town in Sarrià, this hidden gem, sister restaurant to Alkimai, features a cool and lush garden. Food, served in small portions ideal for sharing, is creative and seasonal and may feature superb snails and a very spicy steak tartar. A magical place all round. Definitely worth a detour.
To get there take the FCG (L6) from Plaça Catalunya to Reina Elisenda, take the lift to the very top and turn left.
See also: www.timeout.com/vivanda
Quimet y Quimet
Poeta Cabanyes 25, Poble Sec 08004



Tiny famous tapas bar tucked away ion the back streets of Poble Sec. Very proud of their tinned food. The tins are presented to you to prove authenticity. Bless. Walls are covered in bottles you can drink there or take away.
Mon-Fri noon-4pm, 7-10:30pm; Sat noon-4pm
See also: travel.nytimes.com/quimet-quimet/
La Ciudadela
Paseo Lluis Companys, 2 (corner Paseo Pujades 5), 08010


Website
Handy if you are going to Parc Ciudadela opposite, this is the restaurant of a family run hotel. Great lunch menu on two terraces facing the Park for a tenner and an evening menu for a score where you can more or less pick anything on the menu. Service can be vague at best though.
Shunka
Sagristans, 5, 08002


Website
Best Japanese in town. Behind the Cathedral. Favourite of Ferran Adrià
Now has a sister restaurant Koy Shunka serving fusion
See also: www.barcelona-metropolitan.com/patience-repaid
Cal Pep
Placa de les Olles 8, 08003


Website
Very old and famous but one of the best. Long queues outside but you can book the room at the back though sitting at the bar is what it is all about. Traditional seafood and tapas.
See also: www.writingwithmymouthfull.com/cal-pep-restaurant/
Set Portes
Passeig Isabel II 14


Website
A national monument, quite literally, this Catalan institution has been here since the mid 19C. Old world charm and old world food. Wonderful Paella naturally and classic calelons. Open 1pm to 1am straight through so perfect for a long and languid lunch that never ends.
Can Majo
L' Almirall Aixada, 23


Website
On the seafront in Barceloneta with a large terrace outside and smart interior. Camp as Xmas. Possibly the best Paella in town though there are so many contenders for that title now.
BEGGARS BELIEF
Cheap as
chips
Patatas Bravas
Joanet
Plaça de Sant Agusti Vell, 6, 08003


Website
Classic Catalan family run gaf in beautiful leafy square. Mum cooks, dad stays behind the bar while the daughters wait. Set 10 euro menu on weekdays. Wine comes in grolsch bottles. Just lovely.
Not open in the evenings, except Friday and Saturday. Closed Thursdays and all of August
See also: maddogtvdinners.wordpress.com/joanet/
Gelida
Diputació, 133, 08015 (corner of Urgell)



You don't a get more authentic old school Catalan eating experience than this, ... or cheaper
Cap i Pota, Galtes de porc, Miel i Mato & trifásico did it for me. Probably the best snails in town too.
The vino comes in a porró straight from the barrel and you have to ask for a glass if you don't want to neck it from the spout as you should do. It felt like asking for a knife and fork in a Chinese restaurant but I've made a mess of a good shirt before.
There is no menu del dia but the most expensive dish to be had is 4.50. Wine 2.30 a carafe and the bill is down to your honesty. You just tell them what you had as they tot it up at the end.
See also: http://tiritinyam.blogspot.com.es/2013/07/bar-restaurante-gelida.html
http://www.enocasionesveobares.com/bares/bar-restaurante-gelida/
Can Vilaró
Comte Borrell, 61, Sant Antoni



Best brains in Barcelona. Lovely family run authentic Catalan restaurant. Not open in the evening.
See also: http://www.culinarybackstreets.com/barcelona/2015/can-vilaro/
Antojo
Carrer de Bailén 98



Family run café with set menu of completely mad but adventurous menu served by very jovial waiter on elegant platers, all for a tenner with wine. Rare sirloin with manchego sauce? Ceviche with pineapple? Nuts! Well worth finding if you can. Only open weekday lunchtimes and odd Saturdays. Closed in August.
See also: sensationals-sensations.blogspot.com.es/antojo-restaurante.html
Nou Celler
Calle de Princesa 16 , 08003



Authentic old school Catalan restaurant though the waiters are friendlier than found in some. Classic catalan dishes like meat balls and squid (mandonguilles amb sípia) and a decent paella if you must.
Rekons
Comte D'Urgell, 32, 08011



Quite simply the best empanadas (Argentinian pies) in town. A huge selection in this old deli in the barrio of Sant Antoni, all hand made with some interesting combinations. Seating on the terrace or in the attic up a creaky staircase. Fine beers, wine and jolly staff make this well worth a visit and a cheap fun night out all round.
See also: http://www.casamona.com/105-bistro-rekons
http://www.plateselector.com/en/rekons-granja-canigo-2/
Rías do Miño
C/ de Pepe Rubianes, 37, 39, 08003 Barcelona


Website
Excellent value set lunch on a terrace by the beach. Galician seafood. Often full of the local plod. Best Fish soup in Barcelona. Authentic surly waiters. Over pricey in the evening. Closed in August.
Restaurante Victoria
Carrer dels Àngels, 8, 08001



Crappy looking place in Ravel with hideous pictures of food in the windows but in fact pretty good traditional fare on a 9 euro Menu del Dia including wine, day and night, weekends too, which can include such as a very decent paella or rabbit with snails.
See also: maddogtvdinners.wordpress.com/restaurante-victoria/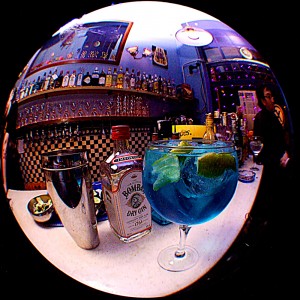 BARS, BOOZERS & BITES
Bodega de Vermut
Carrer de les Magdalenes, 6, 08002


Website
Very Catalan vermouth bar, though run by Dominicans, but very friendly. An absolute must, if just for a glass of Vermut and a couple of tapas, often on the house. The size of a skip, there's hardly any room, so stand outside and lean on a barrel. They have two others in the same street with a bit more space and well worth a visit but this is the classic. Great on Sunday mornings for the hair of the dog. Hard to leave as once you get the bill they insist on buying you another round.
See also: maddogtvdinners.wordpress.com/cala-del-vermut/
La Plata,
Carrer de la Mercè, 28, 08002



They only serve 3 things: Sardines, chorizo on bread, anchovy and tomato salad. Wine comes out from a barrel served in a porrón. You wouldn't go there for a big night out but it has to be done if you are passing.
El Xiringo
Carrer Sant Carles, 23, 08003


Website
Tiny wine bar in Barceloneta with a one-table restaurant attached. Special selection of Cavas and fine wine. Superb tapas made to order but watch out for Xavi's spicy balls. (Bombas) They'll blow your head off.
Zona d'Ombra
Calle Sant Domènec del Call, 12 08002


Website
Great wine shop with a bar attached in the old Jewish quarter behind the cathedral. Pick a bottle from the fine selection in the racks and if you wish to drink in there and then you just pay 1.50 pp above the shelf price. Charming proprietors couldn't be more helpful.
Babia
Calle dels Sagristan, 9, 08002

Just behind the cathedral square, this is a good old fashioned but previously smoky (not any more) Catalan bar with warm and friendly welcome. Popular with the local chefs apparently. A local bar for local people.
See also: cookingthebooks.typepad.com/babia-barcelona.html
Xampañeria Can Paixano
Carrer de la Reina Cristina 7, 08003



Famous Cava bar. Always mobbed. A Barcelona institution and ready made hangover. Push to the back towards the off-sales if you want some space. Personally I don't really like the gaf but has to be mentioned. Silly cheap but go for the good stuff or brain damage ensues. Fantastic morcilla but watch for the ham fat dripping from the ceiling. You have to buy some grub with each bottle which is probably sound advice.
See also: www.canpaixano.com/dins.html
El Xampanyet
Calle de Montcada 22



Close by the Picasso museum, another cava bar but much more preferable to the above. Old school tapas from the bar. Charming landlord. He once tried to sell me his bar, which the family has owned since 1929, as long as I would take his wife with it.
Bar Bodega Quimet de Gràcia
Carrer de Vic, 23 , 08012



Old school bodega, recently taken over by two young brothers but who had the sense not to change the decor. They did however bring in some really fine wines though you can still buy wine from the barrel and their own vermut.
See also: herbandlace.com/quimet/
L'Antic Teatre Bar
C/ Verdaguer i Callís 12 , 08003


Website
Social arty theatre bar tucked away just by Palau de la Música with huge enclosed garden terrace. Cheap cava, great beer and splendid Mojitos. Rubbish vino though; you have been warned.
Boadas
Tallers, 1, 08001


Website
An oasis off the Ramblas, this elegant cocktail bar has been going since 1933 and looks like it. They recently fought a legal battle to ban men in shorts and quite rightly too. Each cocktail is meticulously made with great care but this does mean a round can take 20 minutes but it is a place you wouldn't want to be rush anyway. Patron Maria Dolores presides over the gaf looking like Joan Rivers on a heavy dose of prozac in a gale force wind, but perhaps this is just the effects of running a bar like this for 50 odd years.
Caribbean Club
Carrer de les Sitges, 5, 08001


Website
Owned by the more famous Boadas above and just round the corner but tourist free, this is a best kept secret in the manor. Fine cocktails in old world setting. The head barman looks just like Erich von Stroheim. Extensive collection of cocktail shakers.
El Celler d'en Frank Peterssein (Bodega Armando)
Carrer del Bisbe Laguarda, 3, 08001



Lovely old school bodega with local arty crowd. Worth trying to find if you are in the area.
Also, unfortunately, known locally as La Bodega Negra just because the barman is black. Sometimes you despair.
See also: maddogtvdinners.wordpress.com/franks-bar/
La Caseta de Migdia
Mirador del Migdia, s/n 08038


Website
Go up to the castle on Montjuïc, follow the outside path to the right along the moat past the cable car station and keep going round. For a lazy Sunday afternoon in the summer, once you get there, slop out in a hammock in the pine trees with DJs playing some sloppy music and a BBQ roasting away. Panoramic views over the container port. Have a look at the local boneyard a bit further on while you are up there.
June-August Wednesday-Friday 20:00h-00:00h / Saturday 12:00h-02:00h / Sunday 12:00h-01:00h
Big Bang Bar
Carrer Botella, 7, Raval 08001


Website
Hip jazzy bar with strange old 60s movies playing on a screen above the bar and live bands in the back room. Dig the cool vibes, man.
Cassette Bar
Carrer de l'Est 11, 08001


MySpace!
Local hipster hangout in Raval. Doesn't get really busy until midnight. Swinging tunes for swinging lovers, indie kids, garage, electronica. So retro their website is on MySpace.